Prairie Yoga offers one of the top yoga teacher training courses in the Midwest, known for its emphasis on alignment and anatomy and for developing highly-skilled yoga teachers. The program totals 250 hours and is registered as a 200 hour Yoga Alliance School.
Learn the Modern Application of Traditional Yoga
We are committed to teaching yoga in its purest form. Yoga fads come and go, but traditional yoga and its eight limbs are the foundation for all yoga instruction.
Multi-Style Yoga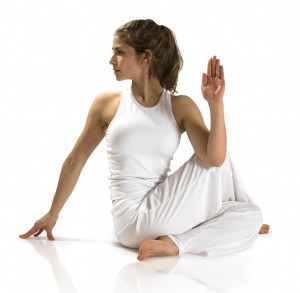 We include techniques from a variety of styles in our training. You will learn both structural alignment and breath-synchronized movement (vinyasa flow) and how to artfully combine them into intelligent sequencing.


Find Your Path
The 250 Hour Foundation Yoga Teacher Training will deepen your own personal practice
and/or prepare you to intelligently teach yoga classes from your own heart-felt path.
Build a Firm Foundation
We believe that establishing a firm foundation in your own yoga practice is key to becoming an inspiring yoga teacher. You will learn how to safely use the tools and techniques from all eight limbs of yoga.
Become Connected with Yourself—and Others
Our philosophy is non-dogmatic. We offer a contemporary approach deeply rooted in the ancient wisdom of traditional yoga. By immersing yourself in the study of yoga, you move toward becoming a balanced, whole individual deeply connected with yourself, others and the world we live in.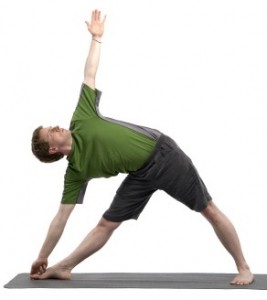 On-Going Support and Experience – During and After
Many yoga instructor programs are built merely on coursework. At Prairie Yoga, we are committed to mentoring throughout the certification process and beyond. We build a multi-level support community around our students. During the training, you will have primary teachers and be assisted by mentors who have complete
d the program. Once you are done with your training, you can reach out to our faculty at any time for a reference or on-going teaching advice. You can also become a mentor yourself for new trainees, and deepen your understanding of yoga through hands-on apprenticeship. Prairie Yoga is committed to mentoring yoga instructors through out their yoga teaching career.

Choice of Schedules and Locations
We offer 4 different training schedules at our home base in Lisle, IL: Thursdays, Fridays (All-embracing), Weekends, and a Summer Intensive.

Trainings are also held at our satellite locations in Chicago, IL; Batavia, IL; Decatur, IL; Grand Rapids, MI; and Madison, WI.

Prefer a gentler approach?
ALL-EMBRACING is a variation of our 200 hour Yoga Teacher Training for those who prefer a gentle or modified approach to the physical postures. Learn the essence of the classical postures and how to adapt them to support your own personal practice and the individual abilities of others. This variation is ideal for those who:
• have health challenges
• prefer a gentler approach
• want to teach a modified yoga approach to others

With a special emphasis on making the physical postures more accessible, the overall content of the training is the same as our regular 200 hour program.

Job Referrals after You Graduate
Many employers contact Prairie Yoga seeking our highly-trained graduates. We send those job opportunities to our graduates.
You Will Learn How To:
Include all eight limbs of yoga in your practice and teaching
Understand the energetic effects of asana, pranayama, bandha, meditation and the basic principles of Ayurveda
Rid ourselves of habitual patterns, create a healthy balanced state and restore energy
Train the mind to become still and develop self-awareness
Sequence to emphasize different energetic effects, themes and intentions
Apply key alignment principles
Integrate the intelligent use of vinyasa (breath-synchronized movement)
Understand anatomy of the physical and subtle bodies
Balance the opposing forces of grounding/lightness; stability/ease; and strength/flexibility
Introduce sound based yoga practices such as chanting and simple mantras
Refine your teaching language so it is clear and specific
Demonstrate visually to emphasize key actions
Adjust students manually to reinforce alignment principles in a safe and appropriate way
Modify for common student issues
Organize a yoga class to create a supportive environment for transformation
Market yourself as a yoga teacher; understand common yoga financial agreements and insurance; and build healthy business relationships
Gain insight into the ethics of teaching yoga View certification requirements, schedules, registration information and application, please click on links on right side of page.
Please click on the links on right side of page to view certification requirements, schedules, flyers, registration information and application.
Application »
Upon acceptance into the training program, you are required to read and sign the Trainee Agreement provided.